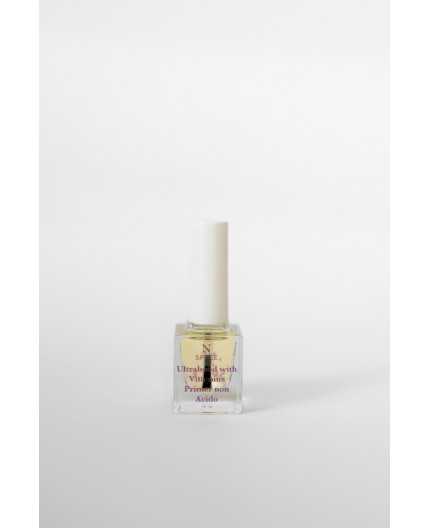 
Volume - 12ml.
Ultrabond:
secure adhesion
contains panthenol
heals the nail plate
Ultrabond/non-acid primer intended for product adhesion with natural laminate. It can be used with gel, acrylgel and semi-permanent nail polish.
Its innovative formula with the introduction of swamp together with the adhesion, carries out a curative action on the natural nail, protects and hydrates the skin, preventing burns.
Thanks to the penetration of the pantanose into the nail plate, it renews its elasticity, reduces redness and inhibits irritations.
During drafting, it fills in all the damaged spaces and represses possible subsequent damages.
It is recommended to keep it in UV lamp for 30 seconds.
Suitable for all types of gels.
How to use: Apply a thin layer on the nail plate, previously cleaned and degreased, keep in the LED lamp for 30 seconds. Then apply the base.
1 other product in the same category:
No customer reviews for the moment.