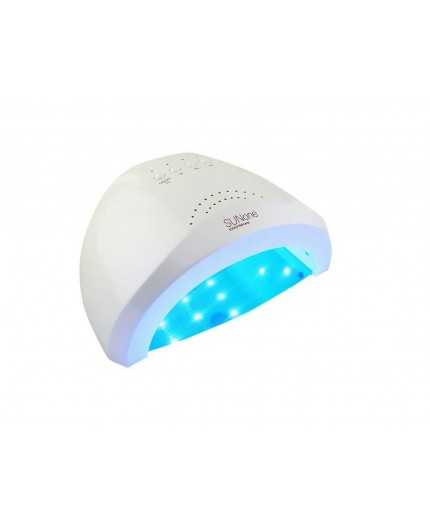 
Lamp UV LED SUNone 48W
Innovative 48W SUN One UV LED lamp speeds up the curing times of all UV and LED gels and all semi-permanent glazes

Security policy

Delivery policy

Return policy
SUN One UV LED 48W innovative lamp cures all UV and LED Gels and all Semi-permanent. The peculiarity of this SunOne LED lamp is precisely the white light LEDs with a particular wavelength capable of curing both UV / LED gels and semi-permanent glazes in a very short time also, the white light does not tire the eyes even after long use. The Sun lamp is the only one that quickly catalyses even UV reconstruction gels.
Gel Curing Time:
- 60 seconds for the following UV Gels: Base, Builders, Cover, French (activation of the soft function is recommended)
- 30 seconds for Colored Gels, Semi-permanent Nail Polishes
- 5 seconds for high viscosity gel, 3D
No customer reviews for the moment.